Lab visits
10:00-11:00        Tour of Kläui lab 1 (Meeting point: In front of elevator, 1st floor, Institut für Physik)
11:00-12:00        Tour of Kläui lab 2 (Meeting point: In front of elevator, 1st floor, Institut für Physik)
10:00-12:00        Photoelectron spectroscopy and microscopy with lab tours (3rd floor, North-wing)
10:00-12:00        AG Wittmann: FMR lab visit (3rd floor, North-wing)
Tour of Kläui lab
Thin film preparation, X-ray diffraction, clean room, nanolithography, magnetic microscopy, magnetotransport, photoemission spectroscopy, ferromagnetic resonance, etc.


Photoelectron spectroscopy and microscopy with lab tours (AG Schönhense, AG Elmers, AG Demsar)
Momentum microscope demonstration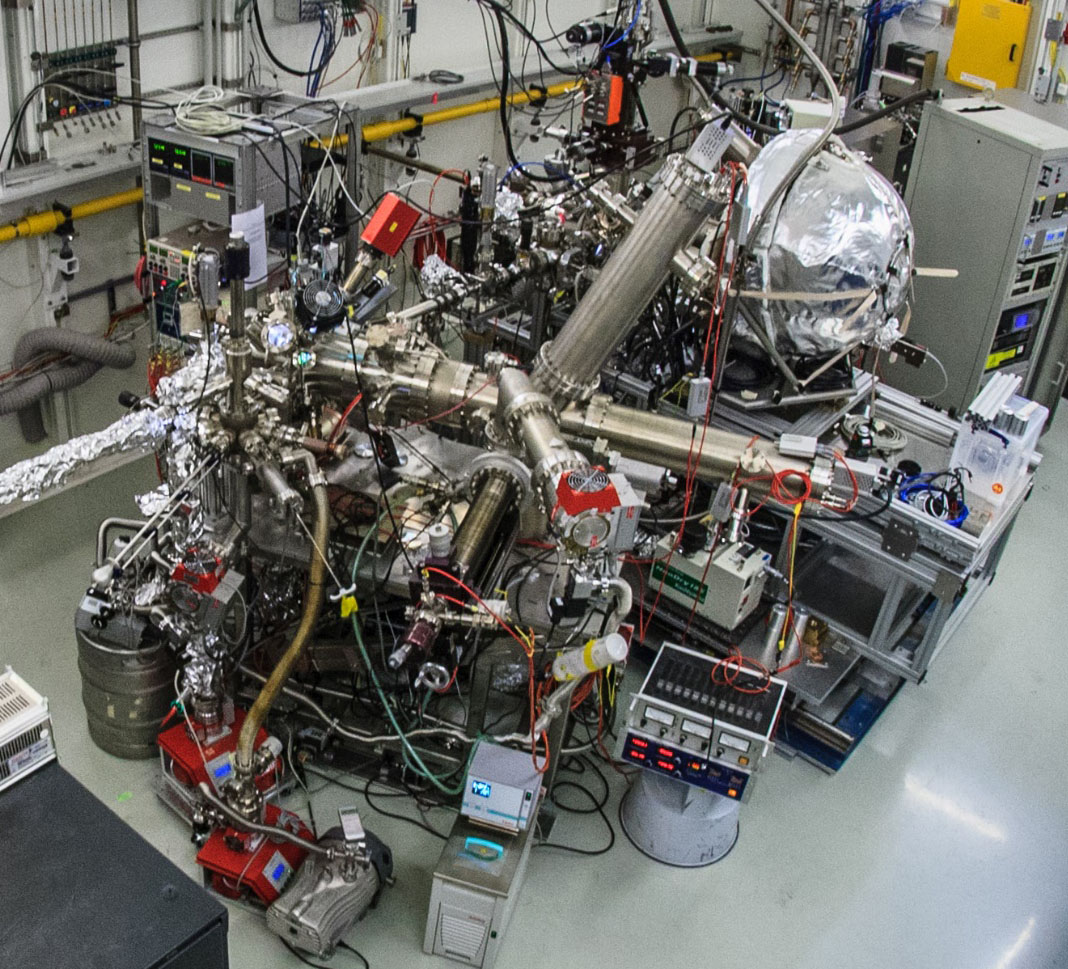 Posters discussing recent experiments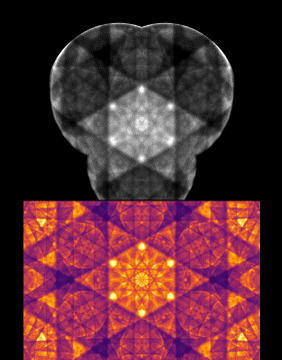 Sequence of diffractograms for photoelectrons from the carbon 1s core level of graphite for final-state energies between 2572 and 7015 eV (photon energies: 2.8 to 7.3 keV). Top: measurements performed at beamline P22 of PETRA III at DESY (Hamburg). k-field of view 14 Å-1; width of central Kikuchi band |g110| =2π/1.228 Å=5.1166 Å-1: k-resolution 0.025 Å-1 (angular resolution 0.03°). Acquisition time 20 min. per energy. Bottom: calculation employed the Bloch-wave approach to photoelectron diffraction with 3800 Fourier components (reciprocal lattice vectors) with 70 "strong reflections" selected for exact matrix diagonalization of the Schrödinger equation at each k-vector of observation. From: O. Fedchenko, et al.,  New J. of Phys. 21, 113031 (2019).
Ultrafast optics lab visit
Tour of Wittmann-lab
Demonstration of a ferromagnetic resonance measurement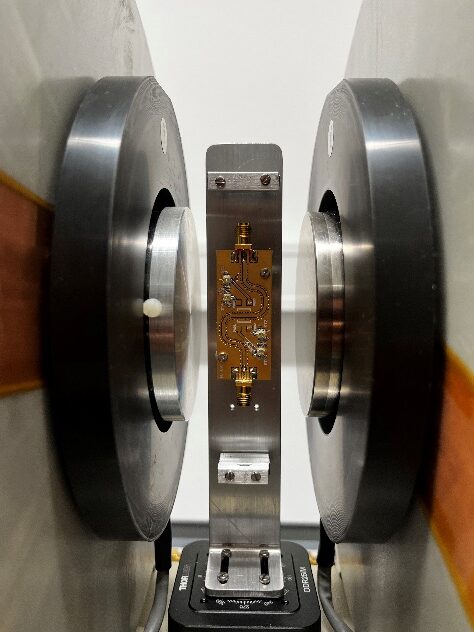 Poster presentation on imaging antiferromagnets with scanning nitrogen-vacancy center magnetometry